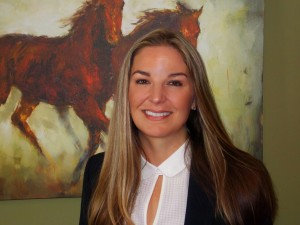 LYNNETTE LEATHERS, Mindspot Research founder, bringing 20+ years of Marketing Research and Focus Group moderating experience to the table. Lynnette has both LEAN and Six Sigma Green Belt Certifications.  She's a published author on the topic of linking Six Sigma to your Customer Satisfaction Process.  She served on Boards and is a Past President of the American Marketing Association of Central Florida.
Founder of Mindspot Research
Lynnette created Mindspot Research (Mindspot, Inc.) – a team of strategists, social scientists, marketing researchers, thinkers, storytellers, artists and even some dreamers.  She is the Lead Moderator @Mindspot for Focus Groups, Individual Interviews and Executive Interviews and the Lead Workshop Facilitator and Strategist.  Lynnette oversees the health of Mindspot by creating and sustaining value. As a result, Mindspot Research is a sustainable marketing research consultancy in business for the past thirteen years. 
Corporate Experience
Throughout Lynnette's professional journey, she worked for notable international companies like Kellogg's, as the Global Manager of Kid's Market Research. And, on brands like Frosted Flakes, Corn Pops, Apple Jacks, and Fruit Loops. She also worked for CHEP, a pallet and container pooling service company, serving customers in industrial and retail supply chains. CHEP is a subsidiary of Brambles, Ltd., based in Australia. 
Lynnette Leathers Areas of Expertise
Lynnette's skills include Consumer Packaged Goods Research (CPG, FMCG), Kids Research, and Patient Centered Needs for both Chronic illness/Health Issues and Hospitals. Additionally, because of her extensive knowledge of the logistic supply chains, Mindspot Research conducts a  significant amount of Business to Business Marketing Research. This Marketing Research includes Customer Experience, Customer Satisfaction and even consulting work to improve businesses and increase customer retention and profitability. The team at Mindspot benefits from her knowledge and the Mindspot Research Team have worked together for a decade.  
Focus Group Moderator
When it comes to moderating, Lynnette Leathers is a RIVA trained moderator and has an easy, comfortable and practiced style –she's moderated over 1,000 groups.  It's not easy to rattle Lynnette and she easily manages even the most difficult groups. She possesses a unique ability to bring a level of energy and creative thought in every conversation.

Marketing and Business Education
Lynnette has managed research in 42 countries and has a strong background in International Research. She holds a BSBA from Montana State University, an MBA from University of Montana and is a graduate of the Executive Program at the Tuck School of Business at Dartmouth. Lynnette resides in Orlando, Florida.
We have grown our team over the past decade to ensure our customers continue receiving the personal attention and strategic consulting services they received in the past – only now we have more brain-power!
Have more questions? Ask us!
Give us a call @+1 407.730.4603… let's Brainstorm for your Mindspot® Solution!

Connect with Mindspot™