Client Descriptions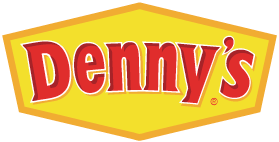 Denny's is one of America's largest full-service family restaurant chains currently operating more than 1600 locations. America's diner is always open™

Sun Capital Partners, Inc. is a private investment firm focused on leveraged buyouts, equity, debt, and other investments in market-leading companies. Sun Capital has invested in more than 295 companies worldwide with combined sales in excess of $45 billion since Sun Capital's inception in 1995.
Performance Fibers is one of the world's leading producers of industrial polyester fibers and fabrics and the only manufacturer with operations in North America, Europe and Asia. They have been at the forefront of the industrial fibers and fabrics industry, developing next-generation technologies and products used in a wide variety of industrial and consumer applications, from tires and offshore mooring ropes to seat belts and sewing thread.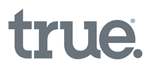 We are headquartered in Grand Rapids, Michigan, with multiple manufacturing facilities in the U.S. We offer a wide range of textile products and value-added services that make things look better and work harder. Sustainability is an integral part of our business. Our triple bottom line approach balances economic, environmental, and social equity concerns. This contributes to the betterment of our company, our environment, and our communities.

Trulite Glass & Aluminum Solutions is your true single source for aluminum and glass products in Division 8 of the specifications. We offer a complete line of architectural aluminum products, fabricated glass, all glass entrances, decorative glass and mirrors.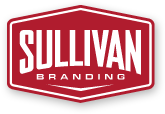 Sullivan Branding is a full-service advertising, marketing and public relations firm located in downtown Memphis, TN and Nashville, TN.

At Coveris, we understand you and the specific needs of your market. With more than 8,500 global employees and 60 strategically located facilities, we are able to anticipate your requirements for high performance packaging – and provide value added solutions. We also leverage decades of global technological expertise to develop product innovation and new operational efficiencies that accelerate the commercialization of your product.

eb5 products are specially formulated to be fragrance free and to absorb easily into the skin for a younger, healthier glow. eb5 is non-greasy, hypo-allergenic, and dermatologist tested. Try it and see what thousands of mom's have known for years. It really works.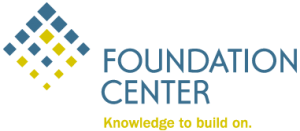 The Foundation Center is a 501 nonprofit organization headquartered in New York City. The Center's stated mission is "to strengthen the social sector by advancing knowledge about philanthropy in the U.S. and around the world.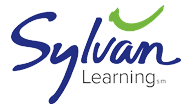 Sylvan Learning is a leader in the education industry. They offer subject-based tutoring for K-12 students in need of academic support. Through the guidance of trained and qualified tutors, children receive help in areas including math, reading, writing, test-taking, SAT or ACT® prep, and help with their homework.

salesfloorLIVE™ offers a workforce management solution and business intelligence tool for the retail industry that delivers real time visibility to store operations, traffic opportunities, individual and team KPI metrics, performance based scheduling, and predictive analytics.

BraunAbility is the world's largest manufacturer of wheelchair accessible vans and wheelchair lift systems in the industry. BraunAbility wheelchair accessible vehicles provide Driving Freedom and the company was founded by Ralph Braun, who was motivated by his own mobility challenges. BraunAbility has a solid reputation in the mobility industry for providing quality, safety, convenience and innovation for their customers.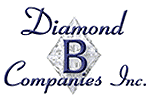 Diamond B Companies, Inc. is a parent company covering a host of organizations adaptable to aid growing and expanding businesses. Established as a holding company representing the Bottrell Family Investments, Diamond B Companies also contains Georgetown Holdings, TRECO Constructors, Inc., and a significant interest in Land Supply, Inc., Their objective is to invest and grow businesses.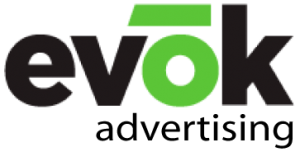 The Evok agency is a full-service advertising agency providing award-winning advertising, design, public relations, interactive and industrial design services.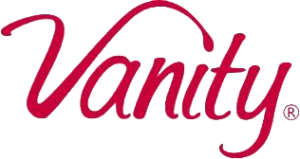 Vanity Shop of Grand Forks, Inc. is a privately owned mall based specialty retailer. The stores, which operate under the name "Vanity," offer affordable apparel and accessories targeted to fashion conscious young women. With approximately 200 stores located in 27 states across the United States, Vanity provides its customers with an attractive and relevant shopping environment, online at eVanity.com and storefront, assisted by friendly and knowledgeable fashion consultants.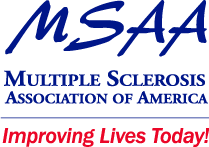 The Multiple Sclerosis Association of America is a leading resource for the entire MS community, improving lives today through vital services and support.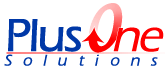 Plus One Solutions enables service organizations to improve the quality and coverage of their service provider networks. Plus One provides background screening, criminal background checks, drug screening and compliance services for companies who send service providers, such as equipment repair people for residential and commercial clients.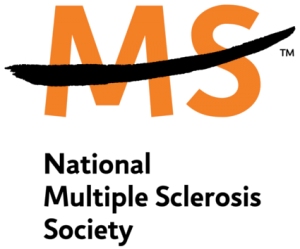 The National Multiple Scleroris Society, NMSS is a collective of passionate individuals who help people address the challenges of living with MS through their 50-state network of chapters.

The National Mobility Equipment Dealer's Association is a non-profit trade association of mobility equipment manufacturers, dealers, driver rehabilitation specialists, and other professionals dedicated to improving the lives of people with disabilities and assisting with driving independence using wheelchair accessible vans, trucks and cars. NMEDA members work together to improve the mobility options available to people with disabilities.

People Biz, Inc. is a coaching and training company that helps clients achieve measurable transformation in realizing their personal and professional goals.  We highly recommend People Biz, Inc. for finding your next Business Coach!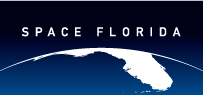 Space Florida is an Independent Special District of the State of Florida, created for the purposes of fostering the growth and development of a sustainable and world-leading space industry in Florida.

Celebrating 45 years of trust! World headquarters located at 20 Hill Avenue, Fort Walton Beach, Florida, where we ship worldwide. Over 90 retail locations in the United States.

Founded in Australia in 1945, CHEP is a leading provider of pallet and container pooling services for the Aerospace, Automotive, Chemical, Consumer Goods, Fresh Food and Manufacturing industries.