Video Customer Profiles – Video Diaries
This hybrid methodology uses all of your existing primary research and finds existing secondary research. This is created by blending observational research, empirical in-market, and in home (if applicable) observation of your customers using your product or service. We typically include videos and provide the report in a video format to bring your customer right into your building.
Get to know your customers on a more personal level.

Bring your customers to life and let everyone in your company get to know them on a more personal level

See your customers talking about, purchasing, and/or using your product or service

Psychographic, demographics, social, and online understanding of how to best understand, position your offer, and reach your customers
---
Client Testimonial
"Clear customer profile information extends beyond marketing, it touches every function of the company, helping the company make better and more consistent decisions.  I would recommend Mindspot's customer profiles to anyone who would like to get to know their customers better."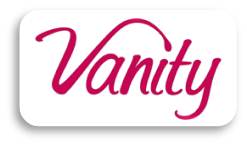 – Melissa Rademacher, Director of Marketing Vanity & eVanity.com
 

Have more questions? Give us a call @+1 407.730.4603… let's Brainstorm for your Mindspot® Solution!
Connect with Mindspot™