What Our Clients Have To Say:

"Mindspot did a fantastic job in assisting us in developing our customer satisfaction survey. We had unique issues with sample size and an aggressive timeline and they met the challenge. We were able to gain insight into the key areas we need to improve to better service our customer. We will repeat regularly to monitor our progress against our action plan from the survey."

– Global Chief Marketing Officer, Coveris.

"It was extremely easy to work with Mindspot. Their team was very responsive to our schedule, were quick on the uptake to understand what is important in our business, provided fast turn-around in developing the online survey and solicited the customer feedback efficiently. With the help of Mindspot, we were able to segment our customers, gain actionable insights into what is important to each segment and bring a data-based validation to a few things we felt intuitively…and gain new insights. We were so intrigued by the perspective, we had Mindspot present the results at our annual Sales/Leadership Team meeting; it was one of the best received, highest-impact sessions we have had in years."
– CEO, True Textiles, Inc.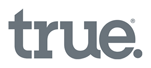 "Working with Mindspot Research has provided our company with valuable insight. They think fast and have a thoughtful approach to the research and consulting services they provide to their clients. Being a completely digital outfit they were able to deliver research findings in real time with no delays. At the end of the focus groups they conducted for us they supplied excellent online documentation.
The Mindspot team is extremely flexible and fluid. The hands-on support that they bring to the work left us free to focus more on the research findings and less on the process."
– VP, Marketing and Communications Foundation Center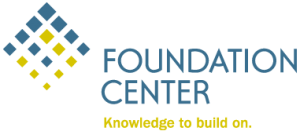 "I count on Mindspot for innovative approaches to many of my research needs. They couple thorough implementation plans with top-notch project management. They are a great resource for online surveys, conducting them quickly and delivering results on time and on budget. Mindspot understands what customer service means – It continues to be a pleasure to work with them." 

– Director, Brand and Consumer Insights, Denny's Restaurants
"ASH Industries recently contacted Mindspot Research for a market feasibility analysis. It has become increasingly important in this competitive environment to carefully evaluate the viability of a potential new project before launching an engineering study. We had used Mindspot in the past to create a detailed description of ASH's work along with a study measuring our success in addressing the needs of our target markets. Mindspot was found to be effective in delivering a quality product. With personnel who are easy to talk to and who quickly gain an understanding of needs, we knew that given the task, we were sure to get valuable information. The market feasibility analysis provided by Mindspot was a helpful instrument that provided a clear picture of both opportunities and issues to address. Their understanding, clear communication, insight, resources, and ability to glean pertinent information and compile it into a useful tool were invaluable. Furthermore, Mindspot captured product potential ASH had not considered and opened a new avenue of possibility. We will certainly turn to Mindspot for future market insight and potential opportunities."

– CFO, ASH Industries

"Lynnette and her team are the ultimate professionals, they are our go to group for extensive market research. We engaged them to conduct a variety of awareness and influencer studies. Our client was thrilled with the results, Mindspot's reporting system and presentation. The overall process was smooth and the final results came in before the projected deadline."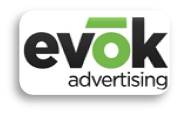 –  Senior Account Manager, EVOK Advertising

"I've come to rely on Mindspot as a go-to resource for online studies. The value is very high – with high-quality, robust sample; timely fieldwork and response time; and great customer service. From ad testing to tracking to ad hoc chats with our target, we've really pushed them, and they always rise to the challenge. They've successfully delivered insightful results with low-incidence samples in ridiculously tight timetables. Even when I think I'm asking for the impossible, Mindspot delivers."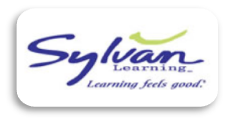 – Interim Research Director, Sylvan Learning Centers 
"Mindspot was able to lead a group of independent thinking high level executives through a new company naming and branding process that resulted in a descriptive company name along with a successful brand launch at the National Retail Federation's Big Show."
–


CEO, Diamond B Technology Solutions 

"Clear customer profile information extends beyond marketing, it touches every function of the company, helping the company make better and more consistent decisions. I would recommend Mindspot's customer profiles to anyone who would like to get to know their customers better."

–  Strategic Sourcing Manager, Ebay Inc.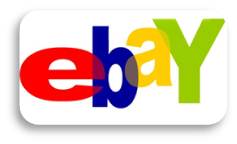 "I have been involved with traditional focus groups for years and was a little apprehensive at first with an online focus group. However, after experiencing 2 online focus groups I would recommend this process over the traditional any day. Surprisingly the participants created a bond with each other right away and the rapid responses without speaking over someone was incredible and filled with value. Not a single participant sat back and we heard from everyone. Typing appears to take away any status issues and everyone participated equally and wanted to give input. The informational value I received through the online focus groups far surpassed other methods and at a fraction of the cost and time." –

–  CEO, PlusOne Solutions, Inc.