CustomerForward™ – Business Consulting and Marketing Research Planning 
The role of marketing and marketing research is changing and companies are looking for more than customer insights. With limited resources, projects can get side-tracked. We offer the fast track solution for getting valuable customer insights working in your business.
CustomerForward™ Our on-site consulting helps you implement your research insights. Mindspot has a professional staff with years of marketing and research experience who are available with business and consumer insights, and ready to help your company hear the voice of the customer.Our product offers two advisors:
A marketing research expert who is the voice of the customer who provides and interprets the insights in an unbiased and representative manner.
A commercial business developer who is the voice of your business who understands the commercial focus and can drive the insights through the business model.
---
Client Testimonial
"Marketing Intelligence Gurus and the hardest workers I have seen!
– Maria Centeno, Strategic Sourcing Manager Ebay Inc.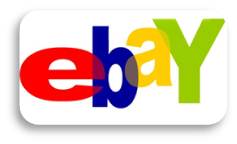 Have more questions?  Give us a call @+1 407.730.4603… let's Brainstorm for your Mindspot® Solution!
Connect with Mindspot™