Online Advertising Testing
Our online advertising testing is both a research and measurement tool which evaluates each ad concept and information being communicated through a specific advertising vehicle. Our process allows you to pre-test ad concepts among members of your target market; reducing risk, assisting in-market success for new campaigns, and providing the greatest return to help improve marketing investments.
Client Testimonial
"I've come to rely on Mindspot as a go-to resource for online studies. The value is very high – with high-quality, robust sample; timely fieldwork and response time; and great customer service. From ad testing to tracking to ad hoc chats with our target, we've really pushed them, and they always rise to the challenge. They've successfully delivered insightful results with low-incidence samples in ridiculously tight timetables. Even when I think I'm asking for the impossible, Mindspot delivers."
– Julie Medalis, Interim Research Director at Sylvan Learning Centers and Owner of Medalis Consulting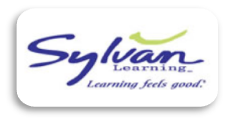 Have more questions? No fear! We may be researchers, but we are super friendly and are serious about results!
Give us a call @+1 407.730.4603…let's Brainstorm for your Mindspot® Solution!
Connect with Mindspot™