It is quite shocking to think that we are one month down already in 2012. January feels to have come and gone in a blink of an eye. With this comes the reminder of that ever-popular "New Year's Resolution" or the goals made at the start of this New Year.
How have you been doing?
Are you keeping up with 2012's goals? Did you start off strong and slowly taper off? Did you never quite get going?
If you have fallen off the bandwagon, it is not too late to hop back on!
Many of us find our resolutions slipping away once January passes. We start to think our goals weren't really all that important and it doesn't matter if we accomplish them. (Then why did we make the resolution? There must have been some desire!)
If you start to slip into this mentality, it is not too late to re-boot … every journey starts with a first step. History is filled with memorable individuals who followed through with their goals that started as just a "dream." (What's the difference? A goal is a dream written down) Even if your goals or resolutions are small, keep working toward them!
Let's take a look at a few ways to keep up with our goals.
Break Down to Attainable Goals. Some people wish to "rule the world." This is quite a difficult ambition to achieve, but it can be toned down some to fit inside your personal world and still meet some of that need to "rule the world". Take a look at your universe and pinpoint areas that you can really dig into and become a "force to be reckoned with".
Track Your Progress. After you have set your attainable goals, keep yourself accountable and check in to see where you are, at least weekly (and no less than monthly). Until you meet your goals, continue asking yourself where you were yesterday or last week with your goals, where are you today, and how close are you to achieving these goals. Asking yourself where you are relative to where you want to be at any point should provide you with motivation – if tracking positively, you'll want to keep up whatever you have been doing … if falling behind, you won't like the feeling and will re-focus yourself. Find out where it has gone wrong so far and learn from it. Asking yourself on a regular basis will ensure you are focused on your goals and that you are centered around keeping on track.
Celebrate the Milestones. While you are keeping on track, celebrate the journey through key milestones you set for yourself – don't wait until the final destination. Like many things in life, it is about how you got from point A to point B. There will be milestones within your goals that let you know you are on the right track and making steps in the right direction. Take time to look at what you have accomplished up until this point, reward yourself if you feel you have earned it, and let this motivate you to continue on in the correct direction so that you can celebrate BIG TIME at the end result of ultimately completing your goals.
Of course, the approach is similar in your professional life and you should again set your sights on goals that are meaningful to you within your personal universe.
If you are in marketing, you could set a goal to really hit a home run with an initiative for your target audience/customers/consumers that creates an impact. Or set goals for your social media efforts to connect with others in ways that make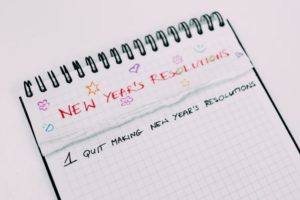 people stop and think, "Wow, they really get me!" Define the goals and then make sure you track the progress so you're not waiting for a year to learn if it worked. If you want to know what your audience is thinking or how they are reacting, get their feedback! (Shameless plug: Mindspot loves talking about doing this with our Customer Satisfaction and Loyalty Surveys, but that's another conversation!). And remember to celebrate success!
It is up to you to make 2012 the best you can while achieving your goals.
So will you go out and rule your personal world?
Please follow and like us: