My name is Elizabeth and I am the new contributing blogger for Mindspot Research and Business Solutions. Hopefully, I can give some advice that is sometimes witty, possibly charming, helpful, and an all-around good read.
Recently, I helped recruit for our online focus groups. These groups consist of an online discussion where participants can share their opinions right from their homes. The clients who hire Mindspot use focus groups to develop their products and advertising to be meaningful to their customers. It's a way to increase the chances of in-market success and reduce risk.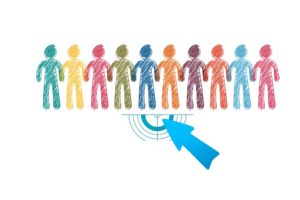 This is my version of Cold Calling 101 and how to warm it up.
Before you even make the phone call, prepare. Of course, one does not just take the phone and start calling. Create a script in advance. You have to know where you are going to be able to get someone else there.
Know your purpose. Be prepared to quickly get to the point. Do you need their age? What is most important to mention first? What is the second most important criteria? Is it that they must be balding and over 55? If so talking to a 25-year-old with lovely locks of hair isn't going to help you. Knowing what you are going to say helps you to be efficient and allows you to quickly decipher if they meet your requirements.
If there is an incentive (cash!), say it upfront. People are more receptive when they realize you are not just asking for their time, but willing to compensate them for it and that you do in fact value their opinions.
Speaking of time, be considerate of it. Not everyone is at home and able to speak at length. Try to gauge their interest. If you hear a child screaming in the background or you can tell they are trying to cut-you-off, bow out gracefully. Always thank them for their time. If you know they are distracted and not receptive move on, no one wants their business to come off as pushy.
Be happy and upbeat and don't take rejection personally. Your tone will set the tone of the conversation and determine just how receptive the stranger on the other line is. If someone seems uncooperative, no problem—don't take it personally. Thank them for their time and prepare for your next call. Some people may be unwilling to hear what you have to say—it happens. Leave rejection behind and bring on the cheer for the next call.
Find common ground. It is helpful to find a way to relate to the stranger on the phone in some way. If I noticed someone was from Louisiana I would mention the delicious dessert native to that area, known as beignets. (Think fried dough covered in chocolate or powdered sugar.) For the older audience who were unsure if their online skills were up to par, I would mention that my 75-year-old grandfather has a Facebook. (Constantly checking up on his college-aged granddaughter, I might add).
Make 'em smile. It is true what they say, "Make them smile and they won't forget you." If you can find a way to relate you have done your job. People are more receptive towards a stranger when they find that they share common ground. Crack a tasteful joke; don't make the conversation overly formal. Remember, you catch more flies with honey than with vinegar.
If you only take away one thing from this post then let it be this—keep it sweet!
Please follow and like us: