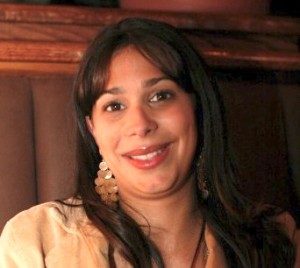 As we gear up to celebrate the Red, White and Blue for the 4th of July, it's not only Americans born in the USA who celebrate but also Hispanic America. Hispanics are a powerful growing market with cultural sustainability and this is one of the key factors that change how you reach and market to Hispanics. Traditional first-generation marketing may not be appropriate and Hispanic Acculturation Models can help you understand better who your audience is and how to communicate in a relevant way.
An 11-year-old Mariachi singer, who is a 1st generation American, sang his rendition of the National Anthem at Game 3 of the NBA Finals, and some people openly rejected his traditional Mariachi Mexican attire. Sebastien De La Cruz, who specializes in mariachi music is a former contestant of "America's Got Talent". He sparked some controversy over his choice of attire for singing the national anthem, even as a Mexican-American born and raised in San Antonio.
More and more we see this mixing of cultures, and it highlights the melting pot that is America. The concept of this melting pot is that when these mixed cultures and customs from around the globe come to America, they are then one nation.
"Hispanics are the largest immigrant group to exhibit significant culture sustainability and are not disappearing into the American melting pot." What this means is that we are seeing a group with a large population both integrating and at the same time maintaining their own unique traditions.
Based on the U.S. Census Bureau's 2011 American Community Survey, Hispanics today make up 17% of the U.S. population, up from 13% in 2000. Although the Mexican origin is the highest, Puerto Rican, Salvadoran, Cuban, and Dominicans make up a large percent of all Hispanics. Here is where the divide lies. Origin has a great deal to do with how these communities or subsets of Hispanics live, their belief systems, etc.
As international consumers on a global platform, we are requiring more and more international marketing and research tailored to attract and peak our varied It is becoming necessary for businesses now more than ever to tap into the U.S. Hispanic market, as well as know and acknowledge that there are acculturation levels within the U.S. Hispanic groups.
We are not to be considered all in one bucket as Hispanics. The one size fits all approach will fail miserably among Hispanic consumers. And make no mistake, we are consuming in record numbers. There are so many idiosyncrasies among Hispanics, whether they are born here, or moved here from their native countries. Traditional acculturation models based solely on language and demographics do not suffice.
New attitudes-based acculturation models highlight three U.S. Hispanic segments: Latinistas, who represent the more Culturally Hispanic consumers, as well as Heritage Keepers and Savvy Blenders, who together represent the Bicultural group of over 14.7 million U.S. Hispanics or 43% of the total adult U.S. Hispanic population. The bicultural groups together are those who consume Spanish media (Heritage Keepers) and English preferred with cultural duality (Savvy Blenders).
Here at Mindspot Research, we have work with U.S. Hispanic segments and agree the largest majority of U.S. Hispanics fall similarly in 3 main categories.
Mindspot Research Hispanic Acculturation Model:
Acculturated:
Primarily English dominant
More likely to be born in the US
May remain loyal to some Hispanic traditions but tend to follow trends in the general market
Partially Acculturated:
May have been born in the US
Tend to be bilingual
Shop at a variety of outlets
Buy products that are not exclusively Hispanic
May prefer English media, but use both Spanish and English media
Partially Unacculturated:
Spanish dominant, but learned enough English to get by
Circle of friends dominated by other Hispanics
Rely on Spanish language media
Use some English media
"Regardless of language preference, for Hispanics, there is nothing more culturally relevant than Spanish. The degree to which they use it —and the way they use it— might evolve as they become more acculturated and embrace technology, but research shows Spanish will remain central to their identity."


Not only is there a need for overall understanding due to our record numbers of accounted people, but also in terms of buying power. "U.S. Hispanic buying power will grow faster than African-American buying power (54 percent), Native American buying power (65 percent) and Asian buying power (89 percent)." Now those are statistics that require immediate attention and an actionable game plan on the part of all markets, products and services.
There are no set standards or precedents, as we are learning how to adopt and adapt, but the stakes are high for such a growing population. Industries, companies, advertisers, media and the general population will need to adapt and learn to accept U.S. Hispanics for what and who we are and what we represent.
By Jessica Castro Hispanic Focus Group Moderator at Mindspot Research
Please follow and like us: