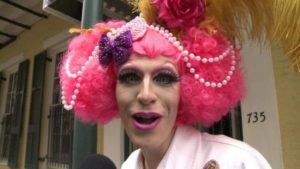 I recently attended a conference in New Orleans on software applications that help measure the customer experience focusing on Net Promoter Score (NPS).
New Orleans has an abundance of great food and friendly people. As well as an atmosphere where drinking at any time of day is the expectation rather than the exception. A bit of jazz and an IPA, and I found myself telling the bartender, "it is just so easy to be here." He responded without missing a beat; "Why do you think they call it The Big Easy?"
His response seemed intuitive, simple and obvious. Yet, I didn't know THAT was why it was called The Big Easy. That combination of nice, consistently good food and the unhurried atmosphere made for a pleasant experience. I just didn't have to do much. Easy.
Which brings me to THE QUESTION: Is the most predictive metric whether or not someone will recommend you (NPS) or how easy it is to do business with you (Customer Effort)?
Predicting outcomes can be improved by including Customer Effort and measures of satisfaction and loyalty tied to market share.
Clearly, you can be more comprehensive and measure both. These metrics are about loyalty and keeping your customers. We know that it's more expensive to sustain a customer acquisition program than a customer loyalty program. The lifetime value of a customer adds up and it's worth it to keep your good customers.
There have been three cumulative market and business model changes in the 10 years since NPS was developed:
Market Acceleration
Rapid Access to Alternatives and Ratings
Customization
All lead to more consumer power and greater expectations than before. With power comes the ability to demand efficiencies, and one of those efficiencies is ease, allowing the customer more seamless interactions, giving them back time for other tasks in their busy lives. No one wants to be on the phone with a service provider or supplier trying to understand what went wrong (again), why the issue hasn't been addressed or why promises or expectations weren't kept or met. And, in today's accessible world, people don't have to put up with it.
Therefore, the ease of use or lack of it is often the indication of attrition. RIGHT NOW is the easiest time to start a business. It's also the hardest time to stay in business. Customers will leave you if doing business with you is difficult and there is a comparable alternative.
That is why, as part of the Customer Experience MindTrack™ Program we include measuring Customer Effort.
Maximizing retention requires minimizing Customer Effort. For example, to measure Customer Effort you can ask how easy or difficult it is to do business with you and how much effort did it require to purchase this product? Then we can ask if this met expectations. When consumers have to use more effort than expected, that's when they are vulnerable to leaving.
How easy or difficult is it to do business with you? Shouldn't conducting business with you be like visiting New Orleans? Wouldn't it be nice if your customers thought of you in the same frame of reference as I referred to "The Big Easy"?
Using Customer Effort within an Index
As a customer and a human, we don't like to work hard and generally if we have to exert effort without a "just reward," the less likely we are to continue to exert that effort, especially if a better option comes around. That's why @Mindspot we model components of NPS (How likely are you to recommend?) and other components of Customer Satisfaction (CSAT), Loyalty and Effort. We focus on measuring and determining what a Retained Customer looks like. Then determine the isolating factors causing or contributing to Customer Vulnerability, Customer Attrition and ultimately Customer Loss. Therefore, in addition to NPS and Customer Effort, we also use our MindTrack™ Index to maximize prediction levels.
Customer Effort may be the linchpin in the Customer Experience Model – it is perhaps what determines IF the rubber does hit the road. NPS is the first indication of retention, and Customer Effort is the decision criteria for ACTION.
When I boarded the airplane to leave the Big Easy it was with a twang of regret because overall it was a very satisfying experience. I relaxed in the knowledge that I would return again. I would also recommend New Orleans for a little R & R.
Perhaps the propensity to recommend is reliant on it BEING EASY.
Please follow and like us: