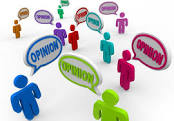 Recently Greenbook published a blog by Greg Heist about five things that will become obsolete in marketing research. As a technology-driven online research company, we are digging on this blog. His first point is that in-person focus groups, those groups that you travel all over the country for or if you are a participant drive all over town to find, are becoming an artifact.
At Mindspot Research, we are all trained focus group moderators
We conduct both in-person focus groups and global online focus groups. We find that every year we conduct more online focus groups and less in-person focus groups. There are so many benefits for both clients and participants that it is impossible to ignore the benefits that technology brings to this type of qualitative marketing research.
Ten benefits to Mindspot Research Online Focus Groups
Increased participant anonymity – leads to more in-depth/open responses and a more comfortable environment for participants.

Fast and candid feedback to improve your offerings.




Faster recruiting of participants (the people you want to hear from). It only takes days to reach even the most difficult populations.




Increased moderation control by our professional focus group moderators with our online focus group platform and limits any disruption to groups (a dominant person simply blends into the discussion).

Faster delivery of transcripts and final reports- with specific insights and recommendations so you can start implementing changes immediately.

More data is collected in an online group versus a face-to-face group, resulting in faster, cost-effective results. This can be as much as four times the amount of information from a traditional in-person group.

A representative geographic sample in each group is possible -have participants from all over the country (or world for that matter) in one group. Save a ton of money on travel and expenses.

Convenient for Participants, Moderators, and Clients – travel costs and time eliminated.

Easy to participate. Compatible on a PC or MAC with no software download required – just click on a link and you are in our virtual focus group facility.

No "professional respondents". Most people are now more comfortable with the technology of an online platform and it is a fun and exciting way to get new participants.



The biggest objection that we receive to online focus groups is that you can't see the participant's faces; and therefore, read their expressions. My response to this is, "Thank God. It will keep you from guessing what they are thinking." As part of our online focus group best practices, we employ a 2-moderator approach which helps participants jump right in and start contributing immediately, and also our probing techniques ensure we understand our focus group participants while moving the discussion along.

We can enable audio and video focus groups; however, we typically use a chat-based online focus group methodology. We have conducted a significant amount of testing and research on the best and most effective methods for conducting focus groups online and we find that chat-based online focus groups are typically far superior to audio and/or video-enabled focus groups.
Mindspot Research featured in Greenbook
Jessica Castro, our lead Spanish moderator and Hispanic acculturation expert was interviewed by the American Marketing Association and for an article entitled, "It's time to focus: A closer look at In-person Focus Groups." We are big fans of the online forum for conducting research. Not only do we conduct focus group research. We conduct online surveys, micro online surveys, and even online advertising testing and concept testing. However, there are still times we conduct in-person groups.
For example, we use a hybrid research methodology often conducting some groups online and some focus groups in-person. If you are trying to reach a difficult population, for example like unacculturated Hispanics –meaning those who speak Spanish, read, listen and watch Spanish media and are comfortable mainly in the Hispanic community. We conduct in-person groups for this audience with Jessica moderating in her native Spanish.
There are so many dialects and nuances to the Spanish language, and we find that her experience moderating in multiple countries is very helpful. She has moderated for many years in the Caribbean, Latin America, Puerto Rico, Spain, Brazil, and Mexico…and has an understanding of translation and cultural nuances which is a valuable perspective for both participants and clients.
Rationale for in-person or face-to-face focus groups
Another reason we may choose to use in-person or face-to-face groups is that we can send a product for consumers if it requires use or actual tactile feel. We have conducted this type of product usage marketing research online, and we send participants the products in advance. It's similar to homework and we find that everyone who attends the online groups is prepared to talk and share their experiences.
One of my favorite parts of online focus groups is exactly the same as a traditional in-person focus group. It is at the end of the focus group discussion. It happens every time. The focus group participants tell us they enjoyed the experience, valued the opportunity, and ask if they can do it again! Any good moderator will get this type of unsolicited feedback after providing a focus group experience.
Am I saying the focus group moderators who work for Mindspot Research are all good? Well, yes in fact I am. Call us if you have questions. We have answers.
by Lynnette Leathers CEO of Mindspot Research, and Chief Mindless Babble Blogger
Please follow and like us: